Nerves hit us physically!
My stomach was churning this morning, as I hadn't worked in London fo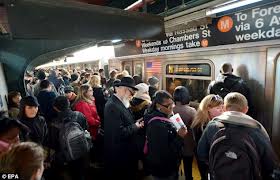 r a couple of months and had got out of the habit of the daily commute. Trying to get the timing right, park the car, buy the ticket and literally get on the train with a minute to spare!
I had a new group of people to train, plus an unknown venue and felt pressurised to arrive cool, calm and collected.
Almost as if I had willed it, events began to unravel. No paperwork had been prepared for me, so I was unable to get past security. My phone had no signal and so I couldn't get my work contact's' details, and time was ticking by to the start of my training.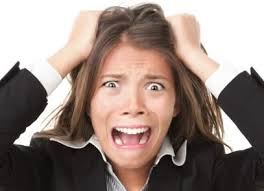 This anxiety is natural and usual for most of us.  The difference is how we, as individuals, deal with it.
For me, I had to assess the practical options as the course time was drawing nearer, and although everyone was being as helpful as possible, I still wasn't any nearer setting up for my course!   I had to let go of the nerves and associated feelings of anxiety and tension and accept the reality of the situation,, as well as quickly come up with a fall back plan!  It's about acknowledging these feelings but then moving from this emotional state to being pro-active and dealing with each obstacle rather then feeling 'stuck' and unable to cope.  what do you do?  I loved reading in the Metro today, that Rihanna used coaching to boost her self confidence before meeting her public.  it happens to us all.
Contact Paula or Richard if you want help overcoming these nerves.